12" Braided Bully Stick - Barkworthies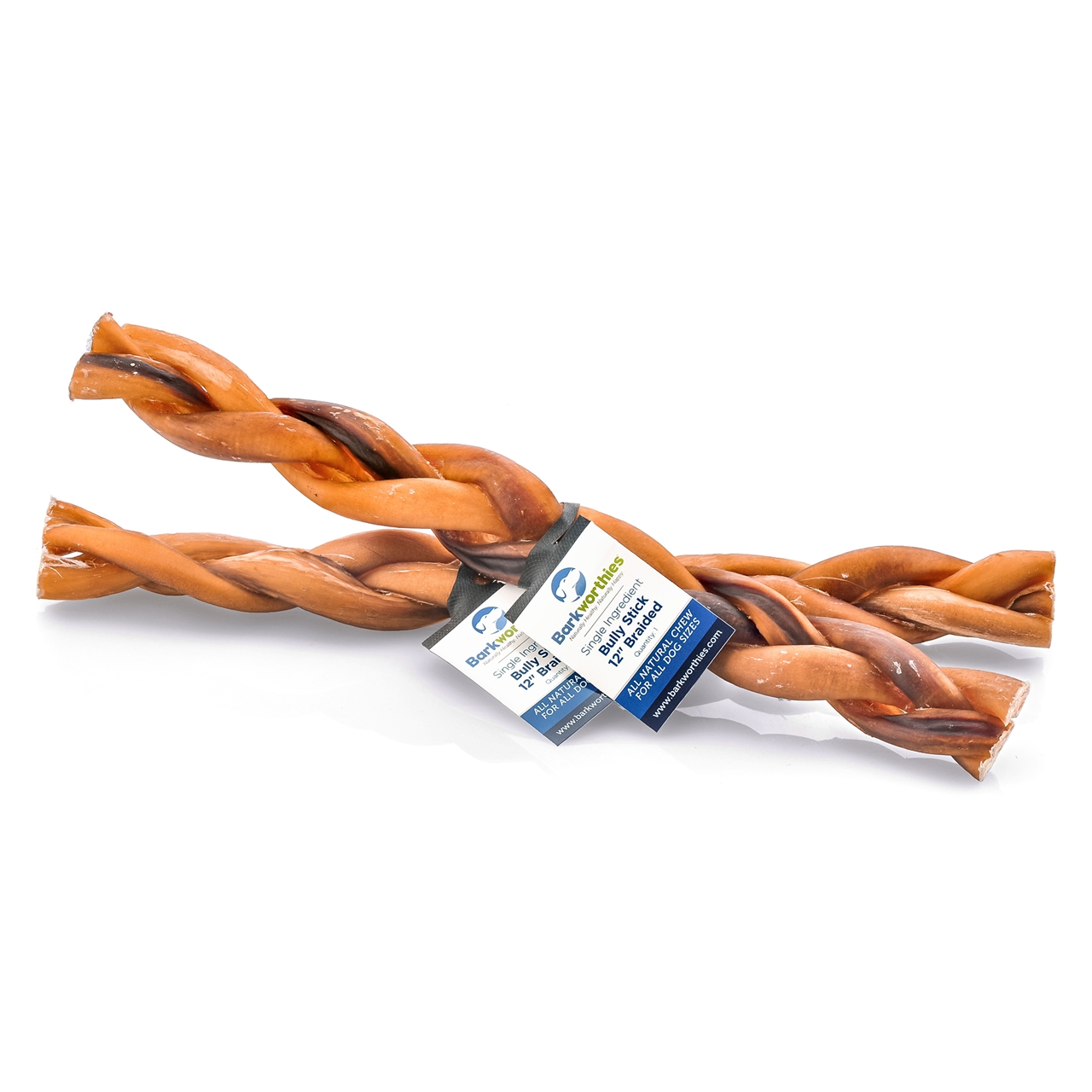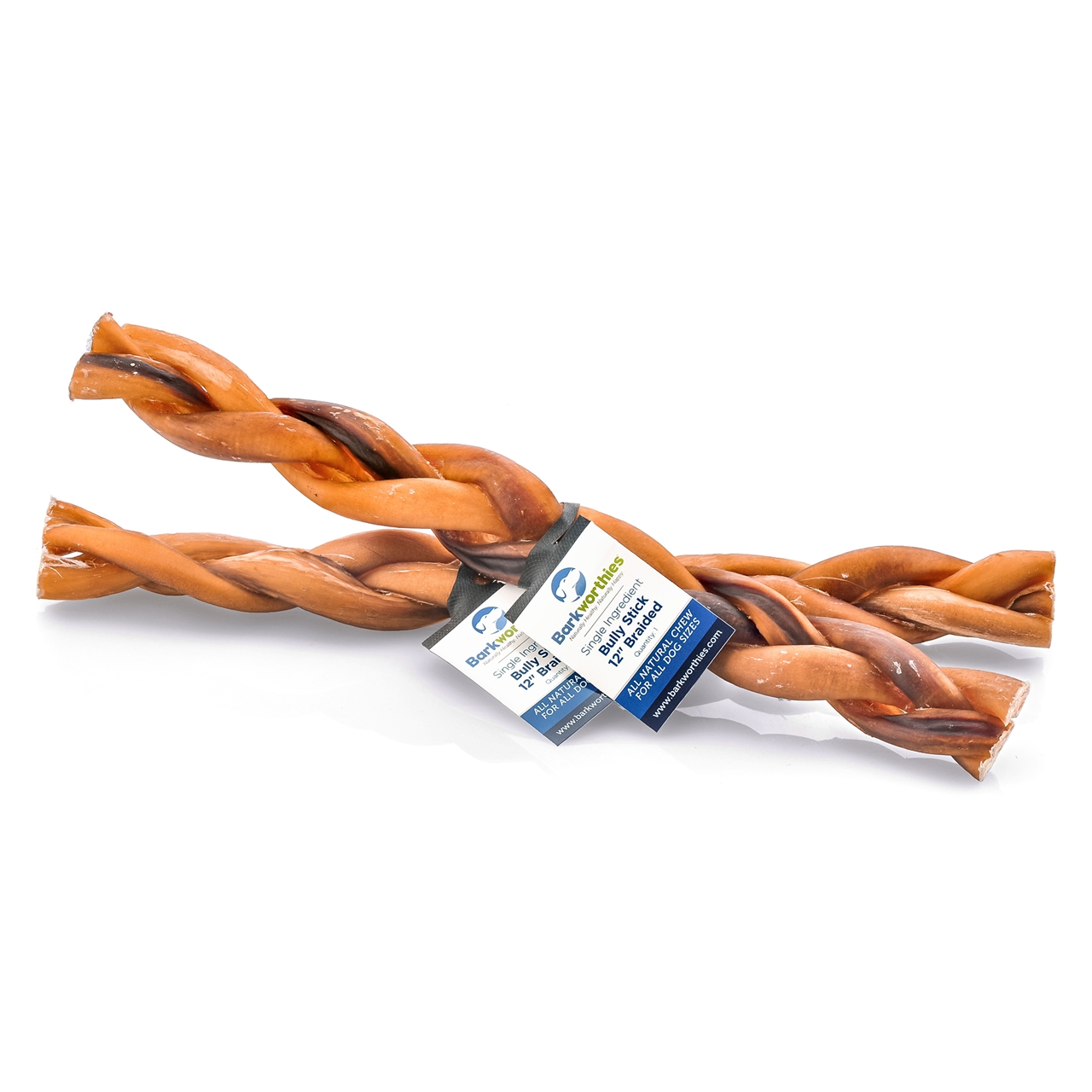 sold out
12" Braided Bully Stick - Barkworthies
*Great for aggressive chewers!*
Barkworthies Braided 12" Bully Sticks are produced by taking our popular 12" Bully Sticks and braiding them together to create a thick, long lasting chew. Our braided bullies are durable and tough, giving your dog plenty of healthy, enjoyable chew time.
This all-natural chew is suitably sized for medium to large dogs at any stage of life. Its unique braided pattern helps prevent tartar buildup, promoting good dental health while helping prevent bad doggy breath. Plus, all Barkworthies Bully Sticks are 100% digestible, unlike traditional rawhide. Please note that this product is not for human consumption. Please supervise your pet while giving a treat or chew.
All of Barkworthies Bully Stick products are single ingredient items. The only ingredient that we use is USDA & FDA inspected & approved, all-natural free-range beef pizzle. As with all of our products, these chews are free of additives, chemicals and preservatives. Moreover, most Barkworthies products are single-ingredient chews, which means they're 100% healthy and safe.