The Big Apple Pie: Apples + Cinnamon - Bocce's Bakery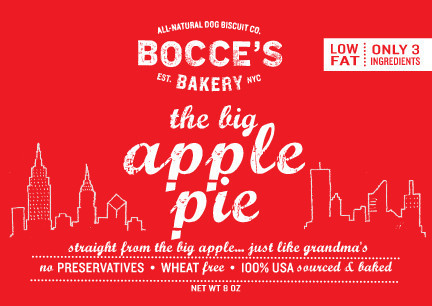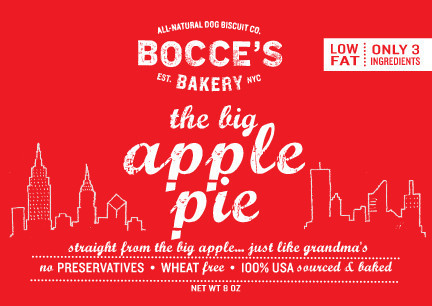 The Big Apple Pie: Apples + Cinnamon - Bocce's Bakery
Made in NYC from Bocce's Bakery - Bocce believes there should always be room for dessert... especially if it's apple pie!
Packed with cinnamon, this is the perfect doggie breath 'refresher'.
With only 3 ingredients this is a perfect low-fat treat for pups with allergies or trying to lose a few pounds. 100% vegan.
Ingredients: Organic Barley Flour, Organic Apples, Cinnamon ...that's it!
Guaranteed Analysis: Protein: 10% Fat: 3% Fiber: 2.2% Moisture: 7.3%